Monday, 11th November 2019
Constança Pomba (Universidade de Lisboa, Faculdade de Medicina Veterinária / CIISA)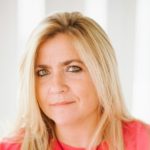 Associate Professor with habilitation
Associate Professor with habilitation of Internal Medicine and Antimicrobial Therapy, Faculty of Veterinary Medicine, University of Lisbon, Portugal.
Team Leader, Antibiotic Resistance Lab, Centre for Interdisciplinary Research in Animal Health (CIISA), University of Lisbon, Portugal
Since 2007 member and former Vice-Chair of Antimicrobial Working Party (AWP) and Member of the Antimicrobial Advice Ad Hoc Expert Group (AMEG) of the Committee for Medicinal Products For Veterinary Use, European Medicine Agency, Amsterdam, The Netherlands.
My research focuses on the antimicrobial treatment of multidrug-resistant bacterial infections in animals and the Public Health repercussions of the clonal dispersal of these bacterial pathogens and of their resistance genes.
Biology and Biochemistry
Tânia Nobre (Universidade de Évora – ICAAM)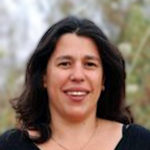 PhD Researcher
Graduated in Biology at the University of Lisbon (1997) and obtained the PhD at University of London (QMUL) in 2007. Has a strong background in ecological entomology, and has shifted to evolutionary biology as main scientific area of activity. Awarded a Marie-Curie IEF that developed at University of Wageningen, where stayed as a researcher. In 2013 moved to University of Évora with a Marie-Curie Career Development Grant. Biologist and entomologist as background, has gained extra expertise in areas such as phylogeography and life-history evolution, fungal/bacterial genetics and symbiosis dynamics. Worked in different disciplines ranging from pest control to evolutionary biology, including ecology and genetics, and in that way developed the appetite for working on the interplay of different disciplines, bringing together methods and techniques that are often dissociated. Currently, PI of a research project (PTDC / ASP-PLA / 30650/2017) that combines her entomology knowledge with genetics skills and her resolution to understand symbiotic diversity. The scientific background has taught her the direction she wants to develop as a researcher: doing fundamental research keeping future practical applications in mind. More than 30 articles published in ISI-Web of Science journals [16 of which in the last 5 years]; in addition to other publications, including book chapters [4], conferences and / or proceedings book [39], workshops, [7] and public disclosure [4].
Esther Menéndez (Universidade de Évora – ICAAM)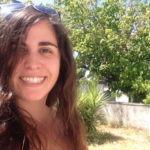 PhD Researcher
Esther Menendez has a PhD in Microbiology and Molecular Genetics granted by the University of Salamanca (Spain). Currently, she is the recipient of a Junior Researcher contract of the FCT's Individual Call to Scientific Employment Stimulus 2017 (CEECIND2017), which allow her to conduct her research line at ICAAM/MED. E. Menendez' research is focused mainly on the molecular basis of mutualistic plant-microbe interactions, particularly on the bacterial side of the interaction and also, on the beneficial effects exerted by rhizobia and endophytic bacteria on different leguminous and non-leguminous crops. Moreover, she is interested on microbial diversity and taxonomy, in order to know "who is who" and which are the effects of bacterial communities on crops submitted to a diverse range of conditions.
Carla Varanda (Universidade de Évora – ICAAM)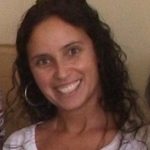 PhD Researcher
Carla Varanda graduated in Agricultural Engineering in University of Évora (UE), in 2002, obtained the Master's Degree in Plant Biology of Pests and Plant Diseases in the UE in 2005 and the PhD in Agricultural Sciences in the UE in 2011.
C. Varanda has dedicated her research to 'Pant Protection', namely to 'Plant Pathology', where she has worked on the development and optimization of methods for diagnosis of plant pathogens and on the development of innovative plant protective methods against several pathogens, by using modified viruses. C. Varanda has published 22 articles in indexed scientific journals; in addition to other relevant scientific output including a book chapter, several articles in 'Proceedings' and technical journals. C. Varanda has participated in several national and international projects, 2 of which as Principal Investigator (obtained in the 2017 FCT R & D competition and FCT bilateral projects); and in other activities such as the optimization and execution of diagnostic tests for pathogens for a vast network of private companies.
Veterinary Sciences and Animal Production
Marcos Ramos (Centro de Biotecnologia Agrícola e Agro-Alimentar do Alentejo – ICAAM)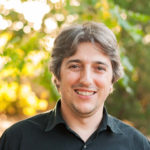 Principal Investigator
António Marcos Ramos has a bachelor's degree in Animal Science and a Master' degree in Animal Production, from the University of Trás-os-Montes e Alto Douro (Portugal). He then obtained his PhD degree in Animal Breeding and Genetics, as well as a minor in Statistics, from Iowa State University (United States), in 2006.
He continued his career in the USA at Michigan State University, which was followed by a move to the Netherlands in 2008, when he joined Wageningen University as a Marie Curie Fellow. His work at Wageningen was one of the first studies where next-generation sequencing was massively used to detect SNPs in the pig genome, for the subsequent development of the porcine SNP genotyping chip. Before returning to Portugal he joined Keygene, where he was involved in several international projects involving plant bioinformatics and biotechnology. Since January 2015 he is principal investigator at CEBAL (Centro de Biotecnologia Agrícola e Agro-Alimentar do Alentejo), where he leads the Animal Genomics and Bioinformatics group, working on projects focusing mainly on cork oak, Iberian pigs and other indigenous breeds of livestock.
Elsa Lamy (Universidade de Évora – ICAAM)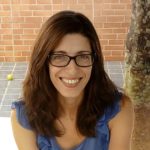 PhD Researcher
E Lamy is Assistant Researcher, in the Institute of Mediterranean Agricultural and Environmental Sciences, of the University of Evora, since 03/2014 (first through FCT Investigator programme and since 2019 through the FCT CEEC programme).  Between 2010-2014 she was post-doc fellow researcher in the University of Aveiro and University of Evora. E Lamy get the graduation in Zootechnics Engineer, in 2000, from the University of Evora and the PhD in Agrarian Sciences (area Zootechnics), from the same institution, in 2009. In 2014, she finished her Master Degree in Metabolic Diseases and Ingestive Behaviour, from the Faculty of Medicine – University of Lisbon. E. Lamy was was Adjunct Professor at Estoril Higher School for Tourism and Hotel Studies (ESHTE), teaching the discipline of Food Technology, between 2010 and 2012. Since 2016, she teaches the discipline of Physiology of Ingestive Behaviour, of the degree in Human Biology, of the University of Evora.
Since 2002, E Lamy research has been focused on salivary proteomics related with ingestive behaviour. Her main research interests are: 1) Relationship between oral medium characteristics and food oral sensory perception; 2) search for dietary intake biomarkers; 3) Biological determinants of food acceptance and choices. She published several full scientific papers and book chapters in peer reviewed international editions, as well as several presentations (oral and poster) in national and international scientific events; E. Lamy is Associated Editor of BMC Veterinary Research and has worked as guest editor in special issues from Recent Patents in Food, Nutrition and Agriculture and Biomed Research International. E Lamy supervised different scientific works, including master and PhD thesis. She is presently involved in research projects, as team member, such as A2020 Cistus Rumen and A2020 Awartech and is the local coordinator of the project Interreg V Sabor Sur, for promoting innovation in Mediterranean agro food sector.
Tuesday, 12th November 2019
Anthony Burke (Universidade de Évora – CQE)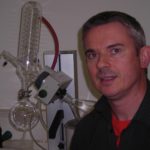 Assistant Professor with Habilitation in the Department of Chemistry
My expertise is in the area of asymmetric catalysis, organic synthesis, medicinal chemistry and polymer synthesis. I have over 30 years of experience having carried out two postdoc terms in two leading laboratories prior to obtaining my current independent position. In 2012 I received my habilitation (agregation) in organic chemistry. I was a former vice-president of the Organic Chemistry Division of the Portuguese Chemical Society (SPQ), the chair of   ISySyCat2015, ISySyCat2017 and ISySyCat2019, and have served on a number of grant evaluation boards. I have been coordinator of the organic and organometallic synthesis section of the Evora Chemistry Centre, since its inception in 2002. I have supervised several PhD and post-doc co-workers.  I have over 100 presentations that includes, publications (papers, book chapters,  the book – Catalytic Arylation Methods, that was published in Jan 2015, with another Wiley-VCH book entitled Active Pharmaceutical Ingredients in Synthesis, Catalytic Processes in Research and Development (which is available in bookshops), patents and talks). I was  co-editor for the thematic issues of ChemCatChem (https://app.peer.us/invitation.html#/5bc4b42d310be19750480af094161792?_k=vgtae0) and Molecules (http://www.mdpi.com/journal/molecules/special_issues/spiro.) and will be the editor of a special edition of Synlett in 2019 (https://www.thieme-connect.de/products/ejournals/issue/10.1055/s-009-44014) to mark the 3rd edition of the International Symposium on Synthesis and Catalysis (ISySyCat2019)  (3-6 Sep. 2019) and editor of the special edition of Molecules entitled "Transition Metal Catalyzed Cyclizations" (https://www.mdpi.com/journal/molecules/special_issues/transition_metal_catalyzed_cyclizations). He is currently a participant in the COST Action network (CA15135), MuTaLig -Multi-target paradigm for innovative ligand identification in the drug discovery process.
Agricultural Sciences and Food Sciences
Bruno Medronho (Universidade do Algarve – MeditBio)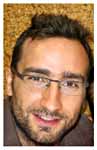 Invited Assistant Researcher
Bruno Medronho (BM) graduated in Chemistry from the University of Coimbra in 2004 and completed his PhD in Macromolecular Chemistry (mixed fellowship), in 2009, in the same institution. During the PhD, BM received 2 years of scientific training in Lund University (Sweden) at the Division of Physical Chemistry (Prof. Ulf Olsson) and has also been an invited guest researcher in Paderborn University (Prof. Claudia Schmidt, Germany) and at Wellington University (Sir Paul Callaghan and Prof. Petrik Galvosas, New Zealand). Since BM has obtained his PhD degree, he has been successfully involved in the research of 2 major R&D international consortiums composed of several academic and industrial partners such as IKEA and H&M. These consortiums aimed at developing and commercialise new environmentally improved processes for the production of regenerated cellulose fibers. Within the projects framework, BM was guest researcher at Swerea IVF, Mölndal (Prof. Bengt Hagström) and at Karlstad University (Prof. Ulf Germgård). BM was also a collaborator of AvanCell (Södra's Research Foundation). In 2012, BM became a Postdoctoral fellow at the University of Algarve (UAlg) where, since then, he has been coordinating a new research line, focusing on biopolymer dissolution, regeneration and novel materials. BM is the co-author of 4 book chapters and has published ca. 50 papers in international peer review journals. Since 2015, BM is an Invited Assistant Researcher at UAlg and the Principal Investigator of the awarded projects "FibraCel" (PTDC/AGR-TEC/4049/2012), "FibraCel2" (PTDC/AGRTEC/4814/2014) and "ReFloRest" (PTDC/ASP-SIL/30619/2017). From 2014 until 2018, BM has represented UAlg as an associated partner of the "Biopolymer Based Food Delivery Systems-BIBAFOODS" project, an Initial Training Network funded by the FP7-PEOPLE-2013 programme ("Development and characterization of cellulose based particles for probiotic bacteria encapsulation and delivery"). In 2019, his work received further international recognition with the invitation for a Visiting Professorship position at the Surface and Colloid Engineering group at FSCN in Mid Sweden University, Sweden.
Raquel Garcia (Universidade de Évora – ICAAM)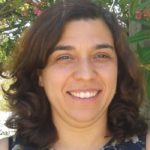 PhD Researcher
Raquel Garcia received her degree in Chemistry and her PhD in Chemistry from the University of Lisbon, Portugal, in 1998 and 2006, respectively. She is currently a researcher at ICAAM (Instituto de Ciências Agrárias e Ambientais Mediterrânicas) — University of Évora, Portugal. Nowadays, her research interests are focused in food science applied to olive oil and wine matrices. Her research activities cover several issues, namely food authentication and adulteration, food safety (in terms of chemical contaminants) as well as the development of a new generation of selective, smart and "tailor-made" sorbents for solid phase extraction applications based on molecular imprinting technology for the development and implementation of more advanced sample preparation methodologies.
Ecology, Environment and Landscape
Rui Lourenço (Universidade de Évora – ICAAM)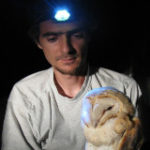 PhD Researcher
Born in 1977 in Lisbon, Portugal. My degree dissertation in zoology (Univ. Lisbon, 2000) was on eagle owl diet and distribution. My MSc degree thesis in conservation biology (Univ. Évora, 2005) was focused on eagle owl diet. My PhD thesis in biology (Univ. Évora, 2011) was focused on the competitive and predatory interactions among vertebrate top predators. My main research subject are owls and raptors, studying aspects like diet, distribution, interactions, road ecology, and ecotoxicology. Besides research, I've worked in conservation and education in NGO's. Currently, I'm a researcher at ICAAM, University of Évora, also coordinating the monitoring program Noctua-Portugal (GTAN-SPEA).
Ricardo Pita (Universidade de Évora – ICAAM)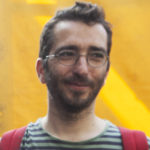 PhD Researcher
Ricardo Pita received his PhD in Biology at the University of Évora in 2010, and at present is a researcher at CIBIO-UE and ICAAM. His research interests include the relationships between species and their (changing) environment at multiple spatial and temporal scales. His current research has focused on the interaction between habitat fragmentation and (meta)population processes in small mammals of conservation importance, and also in understanding how environmental change may influence demographic parameters across space and time.