How to arrive
By train
Reservation and Payment at CP website (https://www.cp.pt/passageiros/pt).
There are discounts for early reservations (5, 8 or more days in advance), youth discounts ( up to 25 years old) and discounts for holders of "Cartão Jovem" card (up to 30 years old).
By bus
Reservation and payment on the Rede Expressos website (https://www.rede-expressos.pt/).
There are youth discounts ( up to 29 years old).
By car
Highway A6 surrounds the city with exits to N114 and N IP2. From the Southern side of the city there is also N256.

Important dates
Deadline for abstract submission: 28th October 2019
Registration deadline: 10th November 2019 (30 €)
Acceptance of abstracts for poster and oral communications:  until 4th November 2018.

Accommodation
Below you can find a list of some accommodation options in Évora. There are many others options to explore. You should make a reservation in advance, since Évora is a very popular touristic destination.

Transportation to Pólo da Mitra
Mitra Campus is 13km away from the city of Évora. The University bus that takes students departs at 08:30 from Portas da Lagoa, and circles the city wall stopping in many other bus stops marked in the map. After stopping at Portas do Raimundo, it passes Horta das Figueiras area before continuing to Mitra, where it arrives around 9:00. It is very important that if the students wish to use this transportation to arrive in Mitra, they should be at the bus stop SOME TIME IN ADVANCE, so that they can confirm is the bus stop is the correct one and don't lose the bus.
After the bus arrives at Mitra, students should get off in the second stop – Fitotecnia Departament and Cantine Building – where the event will take place (see map below).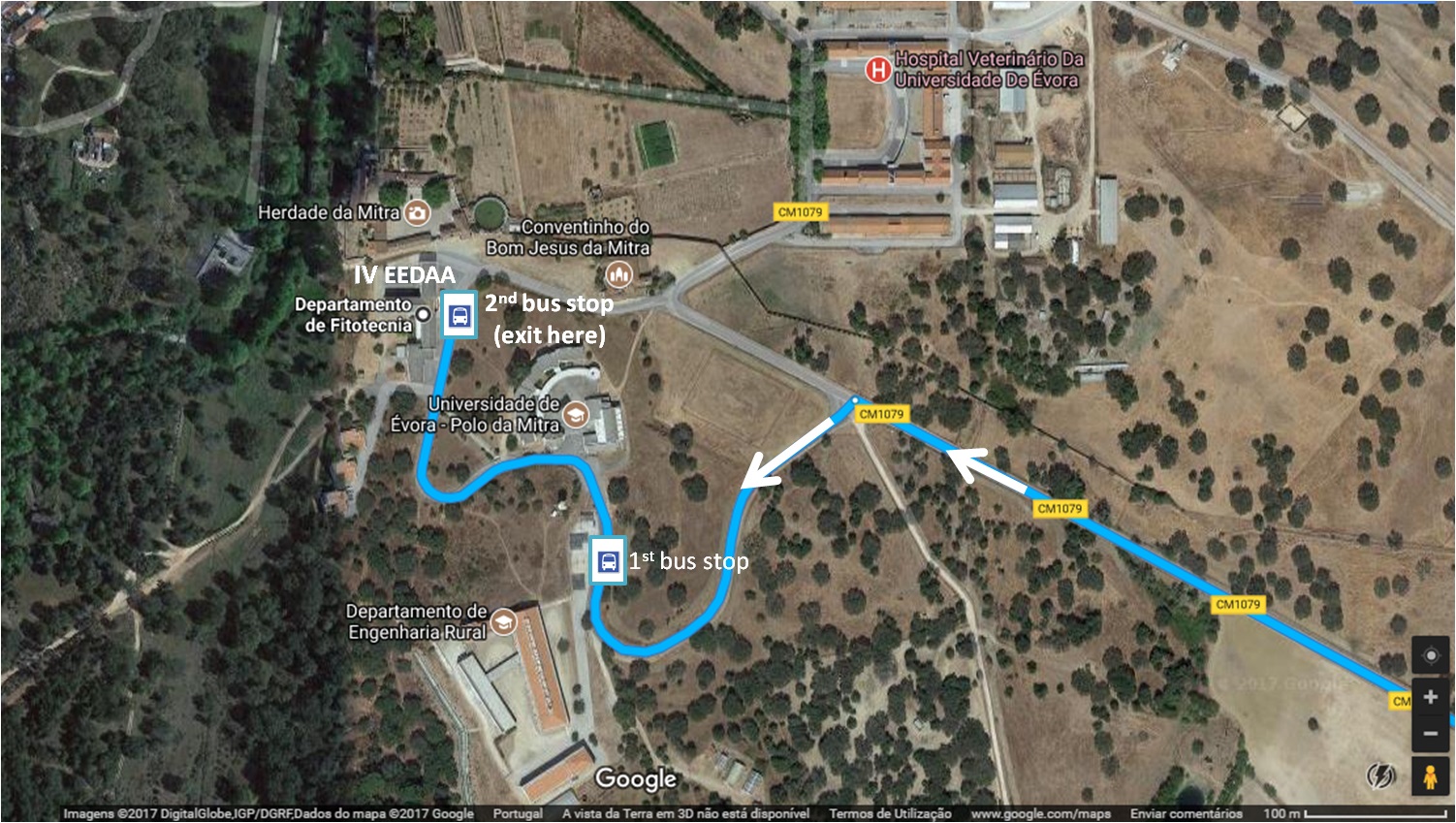 Visiting Évora
The city of Évora has many options to offer along with many other interesting places in the region surrounding Évora. To explore some of the options of this historical city we suggest http://www.cm-evora.pt/pt/Evoraturismo.